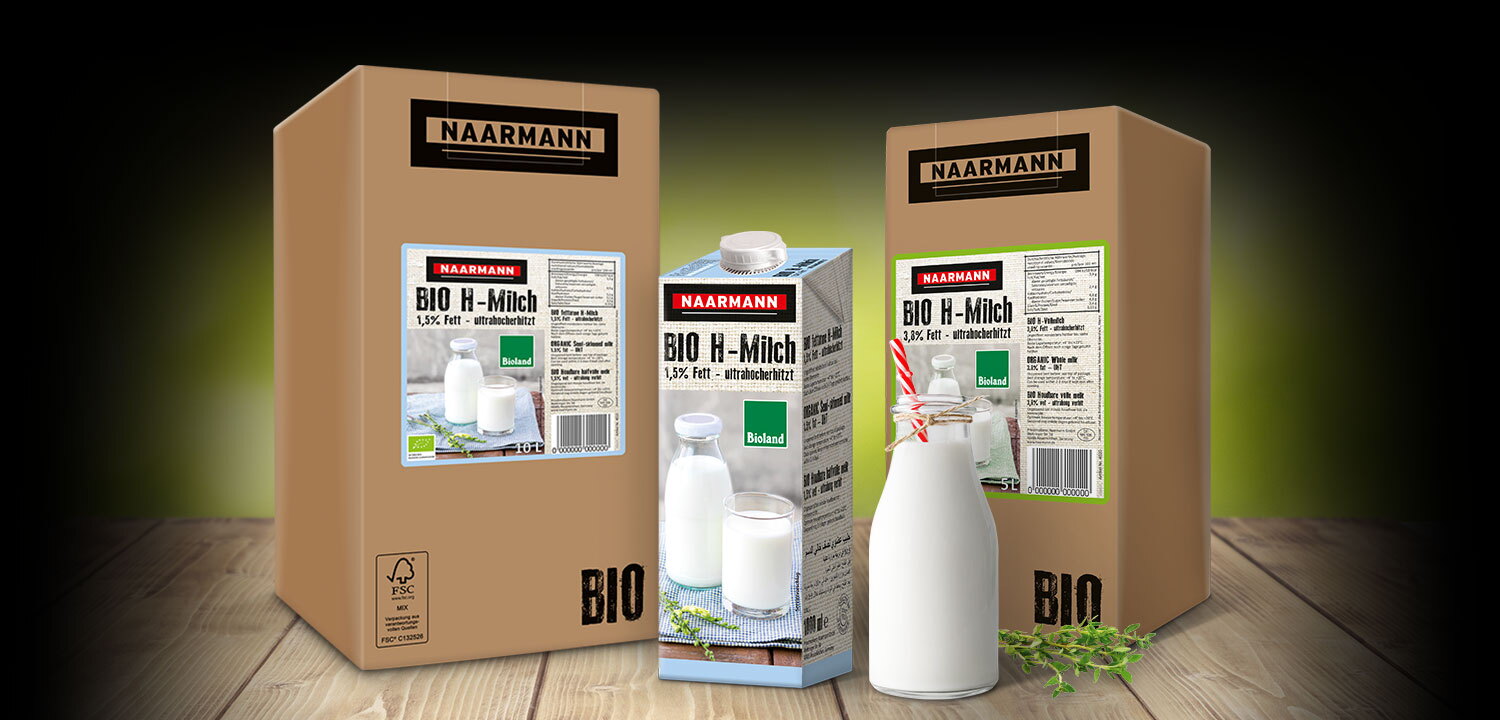 Organic milk products
Thanks to the cooperation with BIOLAND-certified producers, Naarmann organic UHT Milk is now available with the coveted BIOLAND seal. Many guests in restaurants know and trust this seal, because the BIOLAND quality is higher and more sustainable than classic organic UHT milk due to feeding and animal husbandry.
The organic UHT milk in BIOLAND quality is available in the full fat or low fat version in the required packaging sizes of 1 litre or 5 litre and 10 litre bag-in-box. In addition, the BIOLAND UHT milk with 1.5% fat is available in a 10 litre bag-in-box with adapter – ideal for uncomplicated and hygienic connection to fully automatic coffee machines.
The organic cooking cream and organic whipping cream in 5 kg bag-in-box are still available with the well-known EU organic seal.