Products
Wintery hot chocolate bliss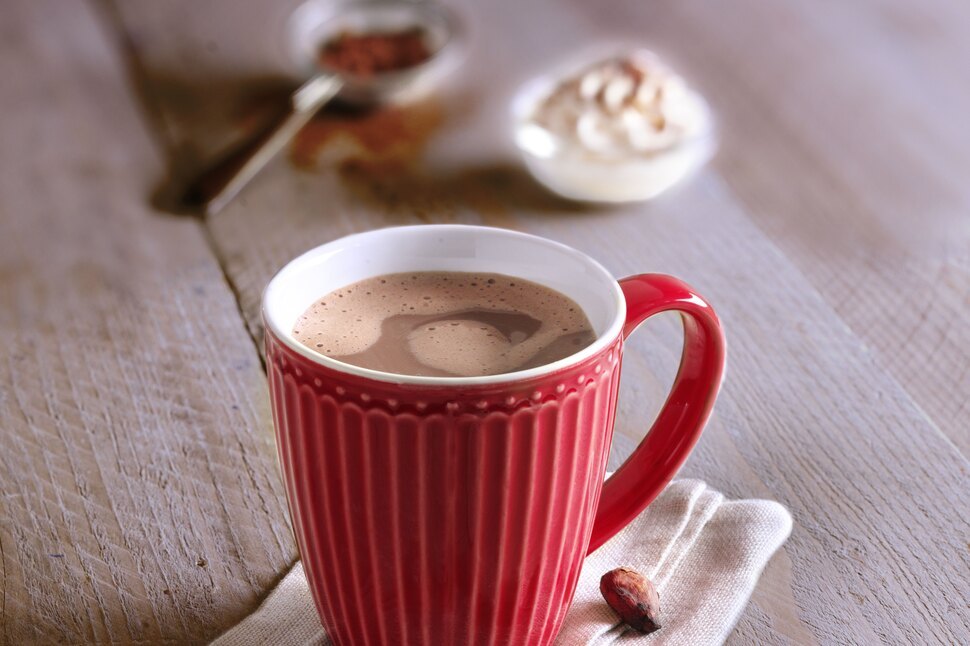 Ideal for the upcoming Christmas market season!
Our chocolate milk is made from real milk and therefore serves up a wonderfully creamy, strong taste. With the 1-litre packaging, you can flexibly respond to the requirements of your guests and portion the drink out with ease.
This top-class hot chocolate is ideal for selling at Christmas markets because it can be kept warm for a long period of time without losing any of its flavour. Since it comes in extra-large containers (10-litre bag-in-box), it is designed for high purchase quantities.
Our top-class hot chocolate is also available with an adapter :
In combination with flow heaters for hot chocolate, punch and other hot drinks containing milk/egg white by Selbach, it is possible to serve out this delicious hot chocolate in a professional and time-saving manner. The heating method, which protects the product, retains the full flavour and does not burn or curdle the product!
Naarmann. Ingenious concepts for large-scale users.